Well I had a bit of a busy weekend. On Friday I went to visit the Barboot event at Little Paris in Crouch End, My friend had a table and its always nice to see what she's up to as she handcrafts a variety of handy items using leather. I know she took some pictures too, so I'm going to try and get her to put them up on the web.
On Saturday I went to the Festival that was being held at the South Bank, there were soo many people it was packed! I managed to get through to the area where the handmade stalls were, the team We Make London was there with their beautiful goods and I spotted
Molly Moo and Jessica too
there (how could you not with the eye catching Union Jack Steggies!) and meet the lovely and very friendly Gemma Payne who makes all these beautiful items. Etsy was there and I meet Amity who curates shopping content for the public and press, specializing in European Etsy products, who was there giving helpful advice and free tote bags, which I forgot to take, oh well.
I had taken my two daughters so after all the looking we tried a chicken burrito and then churros and chocolate =) I wish I'd taken some picture of the stalls, but as I didn't here is a pic of one of Molly Moo's creations to give you a taste of what was on offer.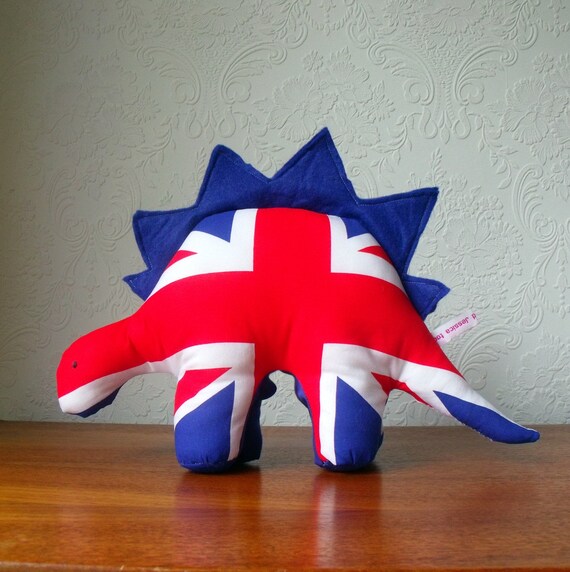 On Sunday I had family visit and found out that not only does my sister in law sew, she makes lighting sculptures out of various materials, so I can't wait to see pictures of her past work. We spent time talking about and looking at Esty and all things crafty =)